Summits on the Air W6/SC-001 Cerro Noroeste
The Trip
This morning for Summits on the Air I really wanted to set out to Cerro Noroeste to not only activate it but check out the campsites that are in the vicinity. The drive was only about an hour and a half from Santa Clarita, CA.  Once I got there I polished off my coffee and checked for a cell signal. Voice and Data on Verizon; good to go. Still though I brought my APRS radio just in case I got to the spot and had no service.
I parked past the old ski hut/cabin in the big asphalt area just before you hit the campgrounds. This allowed me to walk along the road to the left (with the wrong way sign). Once I got parallel with the zone for the summit I cut in through the trees. There was a fallen tree that had caught my eye which I thought would be good to lash my Jackite to.
This posed an issue though as one side of the inverted "V" was catching on some tree branches thus making it closer to the pole than I liked. Never having been in this situation I left it and figured I would see if there's any issues. (in the end there wasn't that I could tell)
The Activation
Once I setup I realized there was something wrong when my amp wouldn't come on. I assumed it was the battery, later I would discover the fuse had blown. With no spares to be had I was in full QRP mode. 2.5 watts was max power that I could dole out. At this point I was worried.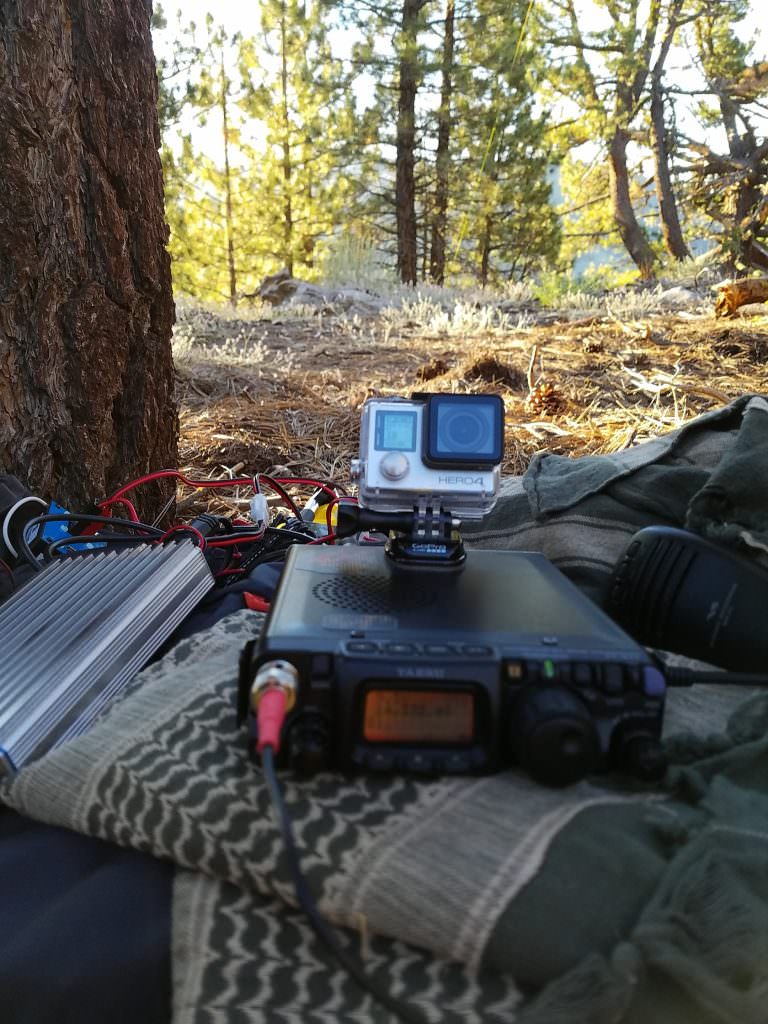 The first contact came fairly quick. I can alway count on W0MNA in Kansas. Hmmm Kansas on 2.5 watts with a 57 report. Nice! Then there was silence. For 10 minutes I called but no takers. Then I switched to 40 meters where I was greeted by W7RV, who is also always there. So that was two! Two to go!
I called some more, and some more. I switched to two meters to see if I could raise any locals. No good. Some 45 minutes later I got back on 40. 3 more contacts! It's like everyone was sleeping in.
With that I packed it up as my battery was getting low and the bees wanted me out of there. Just a side note. It was .25mi from the car and back.
Please follow and like us: