Cell status: Verizon=NO
APRS=YES
The Hike
Wow! It has been a while since I wrote here. That would be due to I took the winter off from SOTA to rest my knee. There were a couple of attempts at different summits which turned into me turning back before making the summit.
So today would be the start of my SOTA season. With temps in the upper 90's here in the valleys it was a perfect time to go and bask in some 70 degree weather.
This is actually one of my favorite summits. It has great views, plenty of room when you pass people and zero goat trails. (I hate heights) I know odd.
The climb isn't too bad either. Some summits you get wiped out halfway up. This one though has a nice gradual climb and plenty of switchbacks to keep you dizzy.
I followed my GPS all the way. The last time I got a little lost. Now though if you just follow the signs you will be fine. The trail is clearly marked as well.
I was pushing hard on this one as I had to finish early to get to the theater to meet my family. So needless to say I was relieved when I summit-ed and setup shop.
The Activation
I put in my spot to APRS, and it took a while. Mostly cause I kept screwing up the formatting of my spot. Once that went through I got 5 local contacts on 146.520 FM. Feeling lucky I thought I would see what propagation was doing on 40 meters.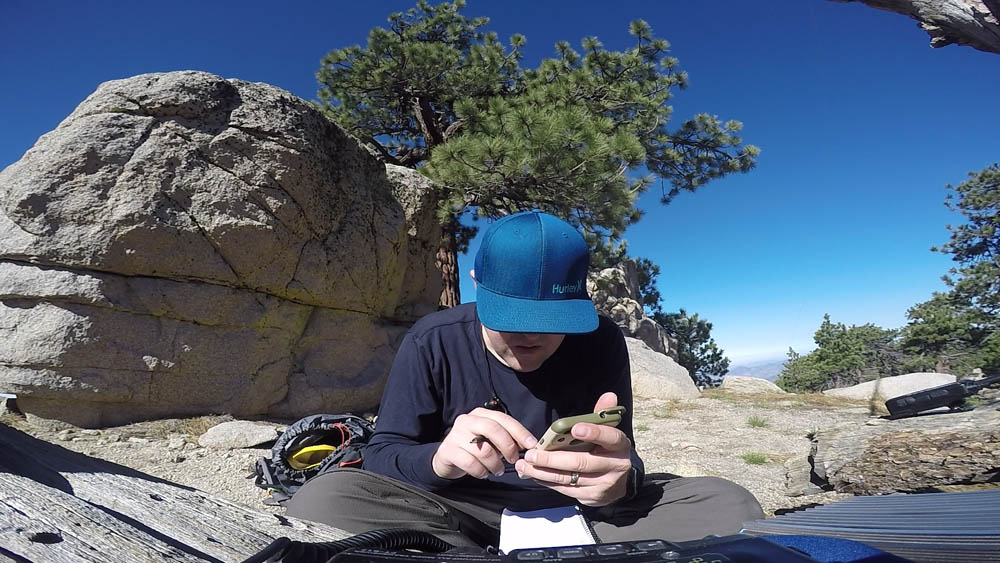 I put out my spot, fire up the 40 watt amp and… NOTHING. There were other stations about the band but nobody was coming back to me. I did hear a faint one, but he or she was so faint it was impossible.
So with time running short I packed up in a hurry and hauled butt down the mountain. Thank you chasers! 73