So after spending the first part of my "HAM life" in a condo which of course had an HOA I finally have a yard to play in.
So far I have tried an end-fed wire at around 66ft long going to a tree(sloper). That was ok for FT8, not so great for anything else.
I had a G5RV Jr. on hand and that seems to work better than anything I have had up to this point. It is about 30 feet in the air in an inverted "V" configuration.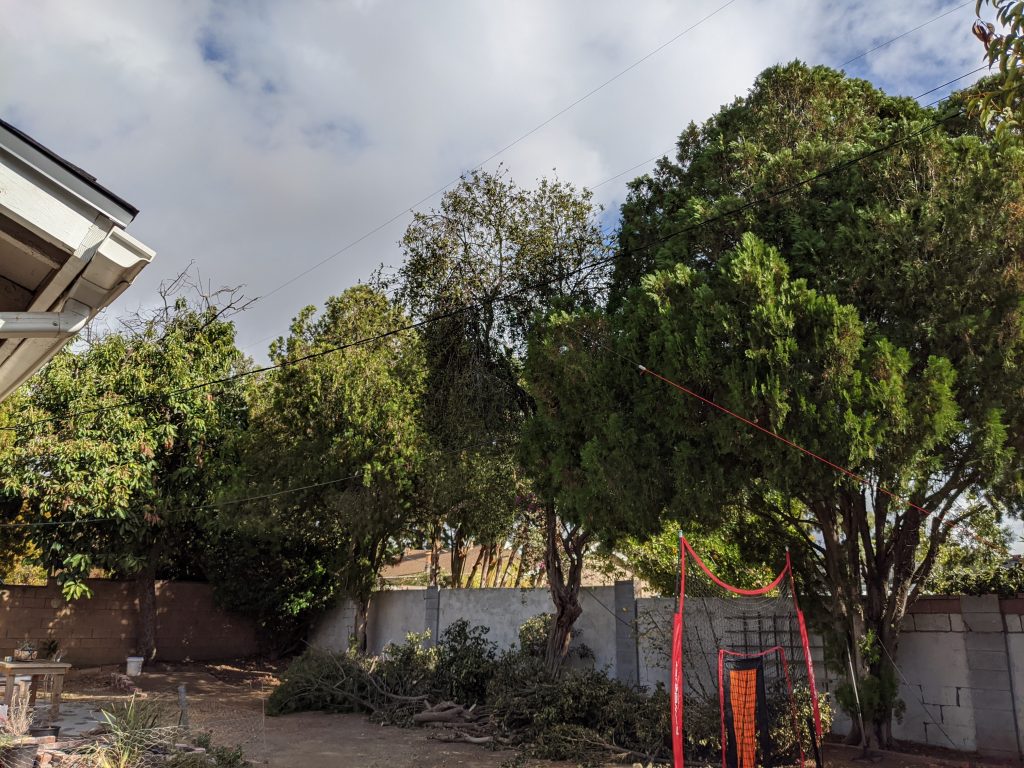 For my VHF/UHF I have a J pole I bought some time ago. I also have an MFJ mag loop but that damn thing won't tune to 40m for some reason. I have yet to pull it down and reconfigure it.